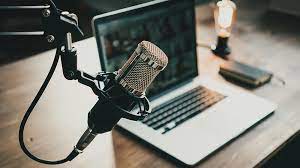 All-in on Ai
While listening to this podcast I got goosebumps at one particular statement by the guest. See if you can tell where.
Artificial intelligence is the new electricity. The fifth industrial revolution. And companies that go all-in on AI are reaping the rewards.
How do you make that happen?
The possibilities are explored by Nitin Mittal, principal at Deloitte, and co-author Thomas Davenport in their new book "All in on AI: How Smart Companies Win Big with Artificial Intelligence."
On the this episode of NVIDIA's AI Podcast, host Noah Kravitz speaks with Mittal, who leads Deloitte's artificial intelligence growth platform. He describes how companies across a wide variety of industries have used AI to radically transform their organizations and achieve competitive advantage.
The book, from the Harvard Business Review Press, explores the importance of a company-wide commitment to AI and the role of leadership in driving the adoption and implementation of the technology. Mittal emphasizes that companies must have a clear strategy and plan, and invest in the necessary technology and talent to make the most of AI.